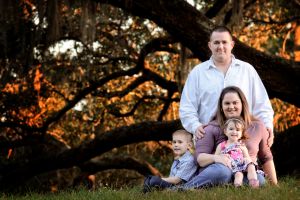 Tampa Bay Wedding Photographer
About My Photography & Business
I am embarking on my 7th wedding season this year and have developed my brand into one I love and a style that is Bright, Romantic, and Fun. I shoot between 20-30 weddings a year. I have worked with couples from all over the country and enjoy traveling out of state, nationwide as well.
I use qualified and experienced second shooters. Previously our second shooters were able to use some images for their own portfolios so if you have seen some of my couples elsewhere that is why.
I am laid back with my couples but can take charge of a crowd when I need to. I am super organized and provide a timeline for all of my couples (that they approve) so I am not holding them up from other parts of their day and so that they know exactly how their photography is being used! I take a stand back approach to your wedding day with some posing. It's your memories and I want you to experience the moments without to much interruption!
About Me!
I am Kristen, I hold a BS, and Masters from St Leo University and went a different direction in my career then the degree I hold. I have a wonderful husband and two great kids (1 boy and 1 girl). I am experienced with photographing children of special needs as my oldest son is on the autism spectrum.
In my free time I enjoy time with my family whether it be fishing on our boat, Taking a cruise with my husband, or just sitting down and watching some TV with my glass of Pino Grigio. We also have three spoiled rotten dogs…1 Golden Named Doogie and Two pugs named Frank and Jewel. They aren't really dogs they are family 😀
Tampa Bay Wedding photography Tampa Wedding Photographer  Hyatt Clearwater Wedding Photography  Contact Tampa Wedding Photographer Saint Petersburg Museum of Fine Arts Wedding  Key West Wedding Photographer
Info@KristenMariePhotog.com
813.394.9856
Our Family Photo on top: Photo Credit to Thomas Gillman